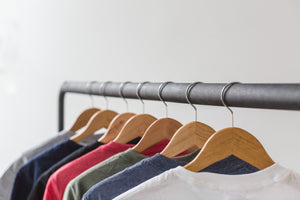 Follow us on Facebook
Be sure to join us on Facebook at Lucky Lemon Boutique. There, you will find exclusive pre-ordering opportunities, giveaways, styling tips, fundraisers, sizing videos, and a peek into what's to come!
About me
I am a Diet Dew guzzling, dog rescuing, cupcake eating, board game playing, family loving small business owner. I have a 9 year old daughter that I refer to as Blonde Thunder. I am a failed Girl Scout Troop leader more likely to be found watching Bravo TV than surfing Pintrest.
I am married to a sports-crazed loudmouth named Paul. We reside just north of Indianapolis with our zoo: Cookie, Brutus, Gizmo, Smooch, and whatever foster dog is crashing on our couch.
Thank you for supporting our small business, your purchases cause many Happy Dances! We also regularly support local non-profits through the business such as the GLSEN, Prevail, the Indiana Wildlife Federation, We Love Lake Street, The Lucky Mama Project, Project Semicolon, HC Humane Society, Rosie's Southside Animal Shelter, Pretty Brown Girl, The Freedom Center, and Silver Snout Senior Dog Rescue.